---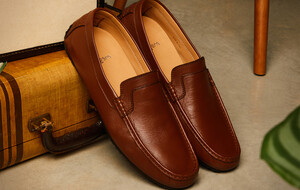 Loungers® London Hybrid Driving Slippers
Is It A Shoe Or A Slipper?
Combining incomparable comfort & style with remarkable durability & ease of wear, you'll have to ask yourself, "Is it a shoe or a slipper?" The answer to both is "yes!". Loungers® Hybrid Driving Slippers are slippers that wear like a shoe. Seamlessly blending form & function, the carefully constructed uppers lend durability and style while the high performance soles makes outdoor use a breeze. Lounge, walk, drive, and fly with your Loungers® in supreme confidence and luxury.
Sale Ended
The sale has ended for this item, but check out our other amazing sales.